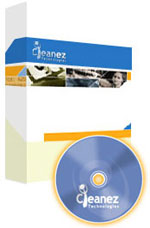 Cleanez Technologies has the answer.
For more than 15 years, we've been providing dry cleaning business owners with the tools they need to track their customers' garments with top speed and accuracy - from the front counter through all phases of production.

Fast and Easy
Our fully-integrated, full-color, single-transaction screen minimizes keystrokes and allows clerks to quickly and efficiently dispatch customers.

Top-Notch Tracking
Our garment-tracking feature lets you know where every garment is at any given time. You'll know how many pieces an employee handles every day, which department is working the fastest, and how workers are managing their time.